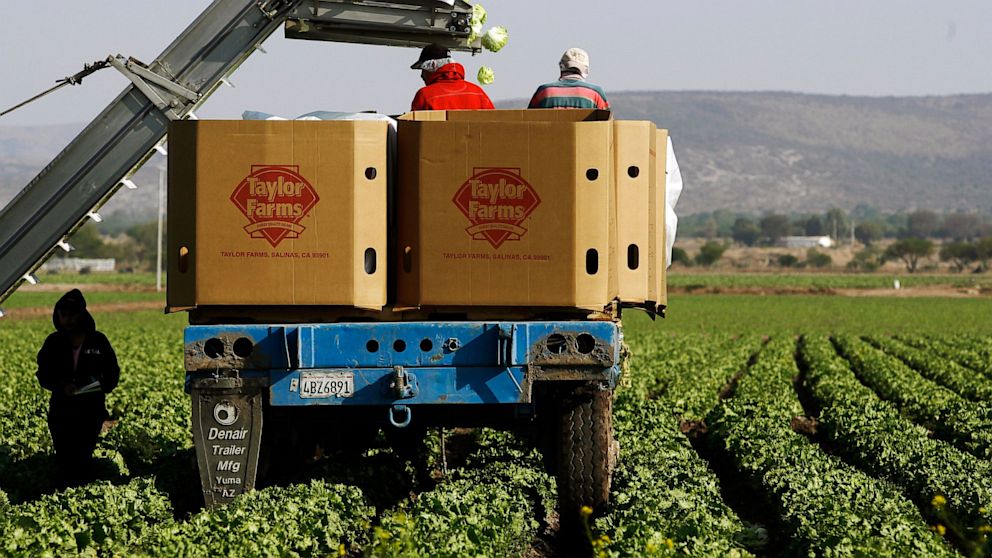 (
http://www.cbsnews.com
) Taylor Farms de Mexico, a company that produces bagged salad mixes, halted production and shipments to the United States after an FDA investigation traced cyclospora outbreaks back to the company.
The company told the FDA on Monday that it has suspended all operations and won't resume operations without the FDA's approval.
The FDA investigation came after illness clusters were reported at four restaurants in Nebraska and Iowa. The establishments in question were Olive Garden and Red Lobster restaurants. Both chains are owned by Darden Restaurants.
Although the salad mix has only been implicated in the Iowa and Nebraska outbreaks, the company's Mexico branch will halt production on everything.
"This decision allows Taylor Farms de Mexico to focus more resources on assisting the FDA in their investigation of the June cyclospora outbreak in Iowa and Nebraska," the company said on its website. "We continue to be very confident in our Mexico operation throughout our own review of our existing, and recently further enhanced, food safety procedures, systems and critical control points."
535 cases of cyclospora infection have been reported in 18 states by August 9. 32 people have been hospitalized.
Cyclospora infection is called cyclosporiasis and causes its victims to experience diarrhea for as long as two months in addition to other symptoms including nausea, abdominal pain, cramping, flu-like aches and pains and fever.
Dr. Thomas Frieden, director of the Centers for Disease Control and Prevention (CDC), said that his agency isn't sure if all the cyclospora parasites reported in each state are the same. During the last big outbreak in 1997, more than 1,000 people got sick from at least four different sources.
The CDC has requested $40 million from Congress to update its hardware and software so they can better analyze the genome sequencing of microbes like cyclospora in real-time.