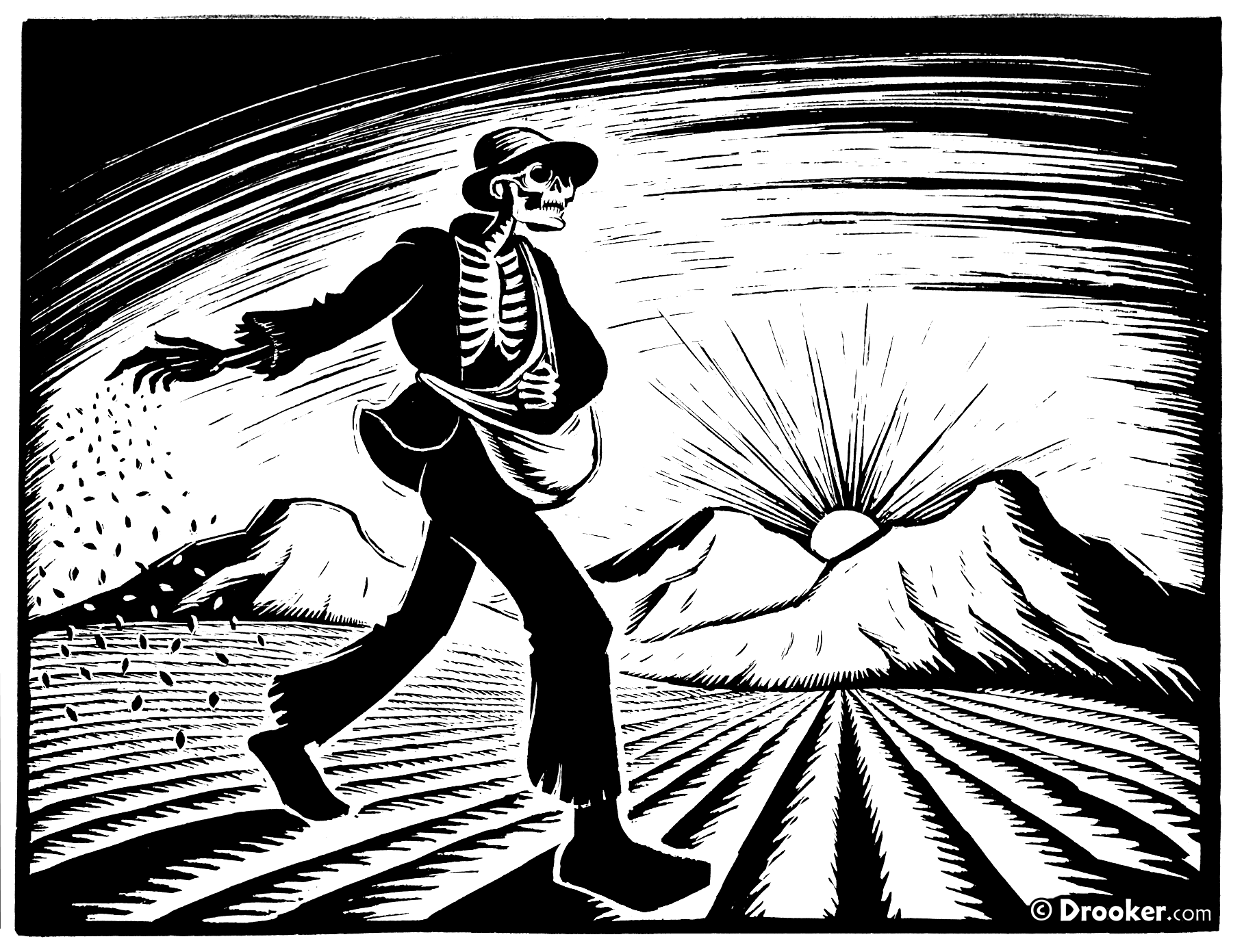 (
http://www.etcgroup.org
)
Sign the petition to keep Brazil's ban on Terminator seeds in place!
"Terminator" seeds, crops whose seeds have been genetically engineered to die at harvest instead of being replantable, have long been a source of controversy and have been banned in Brazil. Since time immemorial, farmers have saved seeds to reuse during the next planting season, but biotech companies created this unholy atrocity in order to force farmers to continuously buy their product with threats of bankruptcy and starvation.
In 2007, a bill, PL 268/2007, was introduced in the Brazilian congress to do away with the country's ban on Terminator seeds. Global protests and a petition boasting nearly 20,000 signatures temporarily halted that bill in October 2013. The bill began to move again just before Christmas now, but was stopped when more "than 30,000 people and organizations around the world signed a protest letter calling on the Brazilian government to uphold the UN moratorium on the commercialization of Terminator,"
the ETC Group wrote
.
In late February, "sources in the Brazilian Congress warned that the Bill might slip through during a session that could be held during Carnaval next week. ... If the pro-Terminator Deputies can pull together a quorum in the [Judiciary] Commission, the Bill could pass virtually unnoticed until it appears for final vote in Congress sometime thereafter. (The Bill is more likely to be blocked in the Commission than in the full Congress.)"
"[T]here are strong rumors (but no evidence) that, for some deputies, passing the Terminator Bill could result in substantial donations from major global seed companies to bolster their election campaigns," the ETC Group reported after its Latin America Director, Silvia Ribeiro, visited the Brazilian Congress.
Brazil's agricultural research agency, EMBRAPA, which has ties with and receives "donations" from multinational agricultural companies, has defended the interests of such corporations throughout the debate and says that it approves of the use of Terminator seeds in bio-reactor crops, which would be allowed if PL 268/2007 is passed.
Independent scientists and organizations have pointed out though that "bio-reactor" can refer to any crops intended for industrial markets, which could include "sugarcane, maize, soybeans and even trees, and that this argument is only a pretense to overturn the ban and break the international moratorium."
All those who wish to help prevent the destruction of the moratorium on Terminator seeds and who want to help protect farmers, biodiversity and food sovereignty should
sign the petition here
!