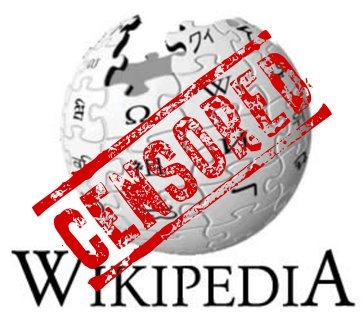 (
http://www.change.org
) A petition to change Wikipedia's policies to remove censorship of holistic healing practices has recently been launched by the Association for Comprehensive Energy Psychology. The petition, as seen at
Change.org
, reads:
Wikipedia is widely used and trusted. Unfortunately, much of the information related to holistic approaches to healing is biased, misleading, out-of-date, or just plain wrong. For five years, repeated efforts to correct this misinformation have been blocked and the Wikipedia organization has not addressed these issues. As a result, people who are interested in the benefits of Energy Medicine, Energy Psychology, and specific approaches such as the Emotional Freedom Techniques, Thought Field Therapy and the Tapas Acupressure Technique, turn to your pages, trust what they read, and do not pursue getting help from these approaches which research has, in fact, proven to be of great benefit to many. This has serious implications, as people continue to suffer with physical and emotional problems that might well be alleviated by these approaches.

Larry Sanger, co-founder of Wikipedia, left the organization due to concerns about its integrity. He stated: "In some fields and some topics, there are groups who 'squat' on articles and insist on making them reflect their own specific biases. There is no credible mechanism to approve versions of articles."

This is exactly the case with the Wikipedia pages for Energy Psychology, Energy Medicine, acupuncture, and other forms of complementary/alternative medicine (CAM), which are currently skewed to a negative, unscientific view of these approaches despite numerous rigorous studies in recent years demonstrating their effectiveness. These pages are controlled by a few self-appointed "skeptics" who serve as de facto censors for Wikipedia. They clothe their objections in the language of the narrowest possible understanding of science in order to inhibit open discussion of innovation in health care. As gatekeepers for the status quo, they refuse discourse with leading edge research scientists and clinicians or, for that matter, anyone with a different point of view. Fair-minded referees should be given the responsibility of monitoring these important areas.
You can visit
Change.org
to sign the petition. By doing so, you will pledge not to donate to Wikipedia's fundraising efforts until changes have been made to allow unbiased moderators to monitor pages related to holistic medicine and alternative healing approaches.